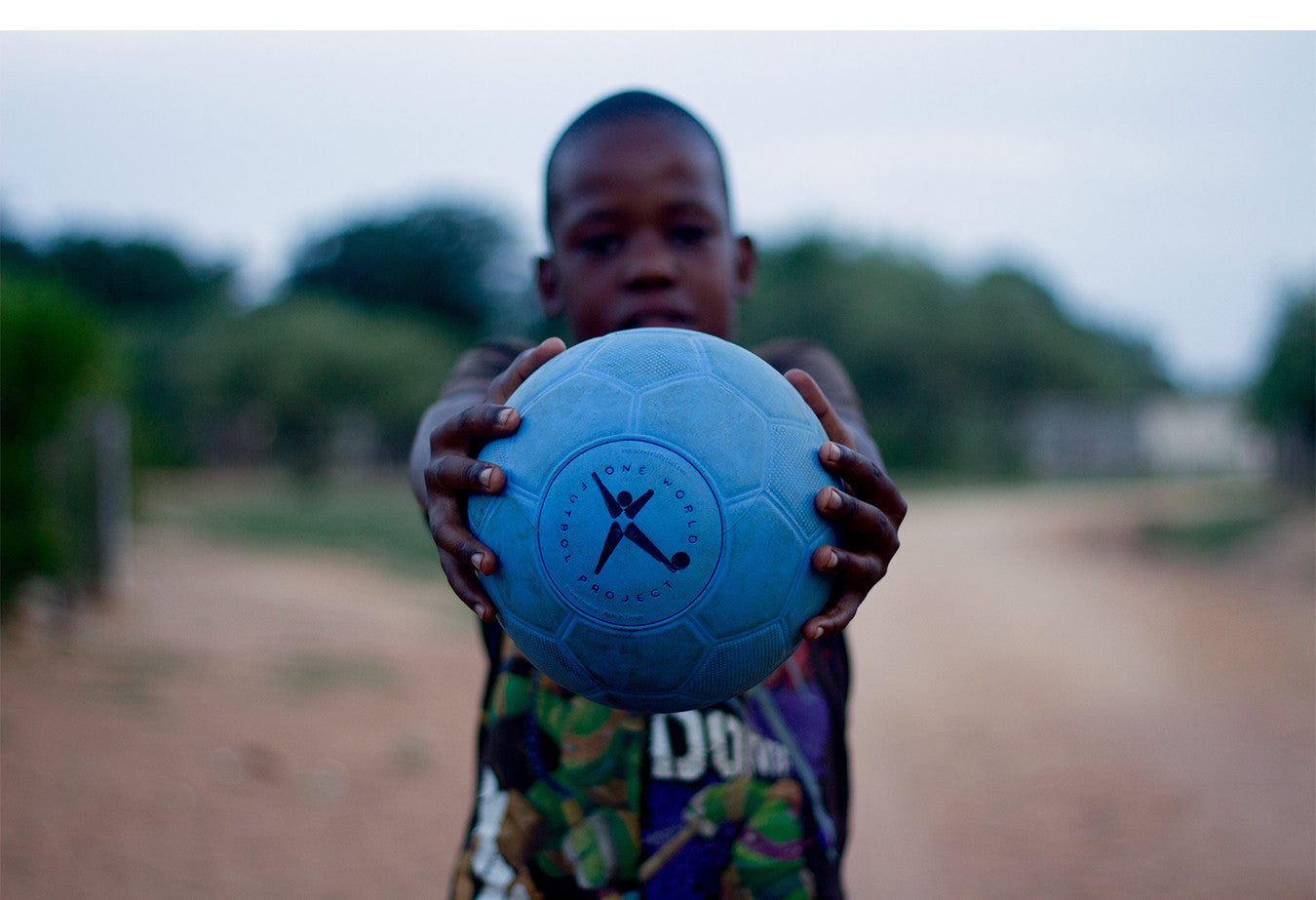 One World Futbol
Buy:
One World Futbol
Gives:
A Futbol to young disadvantaged communities around the world
An Ultra-Durable ball for Kids and Adults - Never Goes Flat, Never Needs a Pump! It will outlast all your other balls and is perfect for playgrounds and football practice.
Why we love it. For every ball you buy, they donate a second ball to organisations, schools and others working with young people in refugee camps, war zones, disaster areas and inner cities, to name a few. Be one of the millions of people all around the world playing with this ball and bringing play to children who need it most.
Tim Jahnigen was inspired by news footage about traumatised refugee youth playing football on dirt using a ball made by tying trash together with twine. He felt that these kids deserved better and realised there was a need for a nearly indestructible ball that could withstand the harsh conditions faced by youth living in refugee camps, disaster areas.
One World Play Project. Play is in our DNA—a need as important as food, medicine and shelter. It's an intrinsic part of our lives, regardless of geography or culture, and through play we become stronger individuals, build better communities and create a more positive future. Join in and help turn the world into a field of play.
FIND OUT MORE: One World Futbol