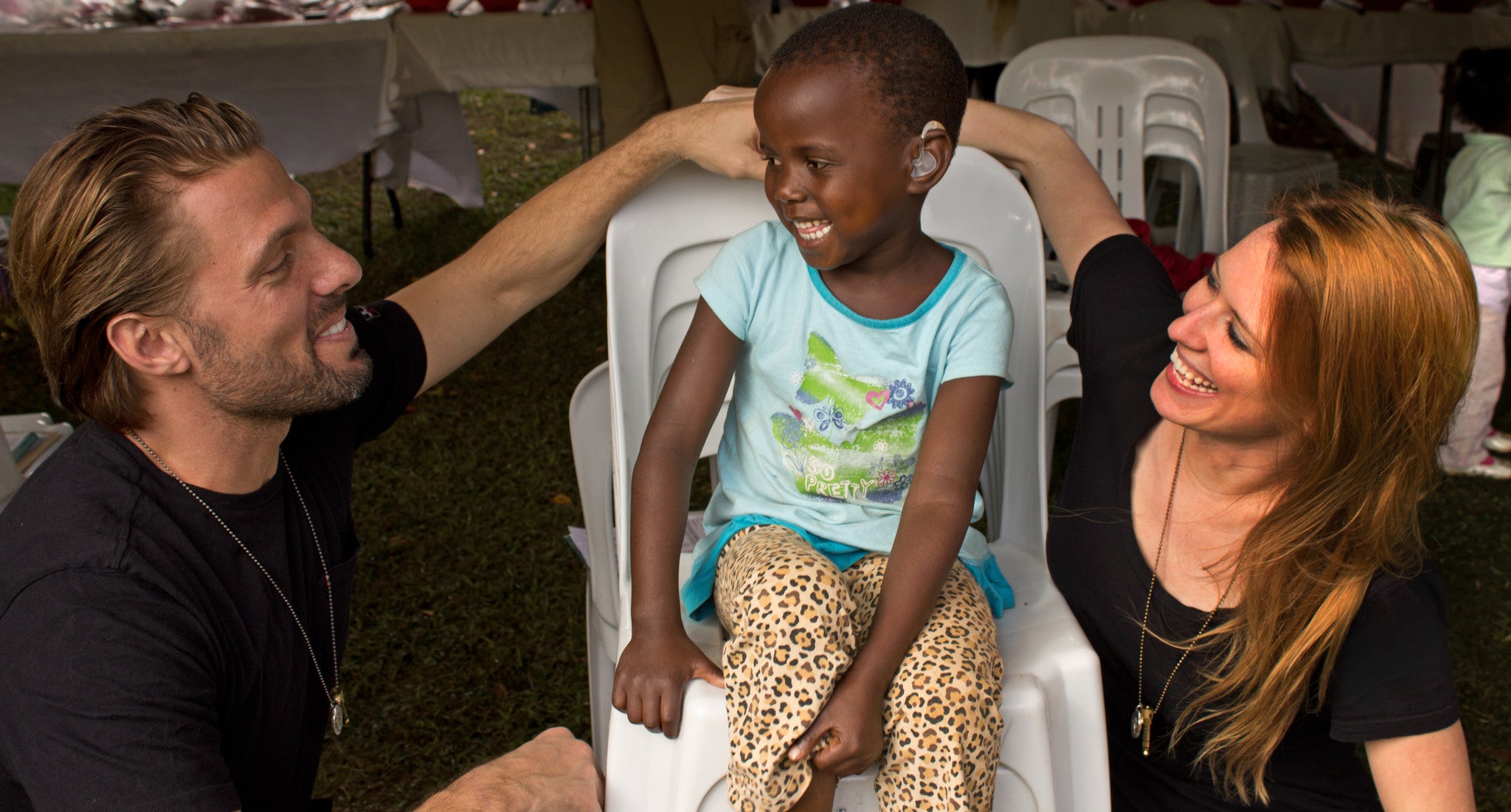 LSTN Bluetooth speakers & headphones
Buy:
LSTN Bluetooth speakers & headphones
Gives:
Hearing to those in need
"Potentially the coolest headphones, ever." 
- Esquire
Why we love it. With their line of ultra-stylish Real Wood Headphones, Earbuds and Bluetooth Speakers, LSTN combines high quality sound with philanthropy. Every Purchase Helps Someone Hear for the First Time. Sound Good? (Perhaps that's why it has been lauded in the pages of Esquire, Forbes, Men's Health, GQ, InStyle and Cosmopolitan).
The founders. Bridget Hilton and Joe Huff, have a passion for music, style, and social responsibility. Their mandate has never been to make money... it's to make a difference. All LSTN headphones are made with reclaimed wood and each pair sold helps to restore the hearing of a child in need through the Starkey Hearing Foundation.
So far the LSTN team has been able to travel around the world to help over 20,000 people hear in the U.S., Peru, Kenya, Uganda, China, Sri Lanka, Indonesia, Mexico, and the Dominican Republic - and they're just getting started. Thanks so much for your support!
FIND OUT MORE: LSTN Sound