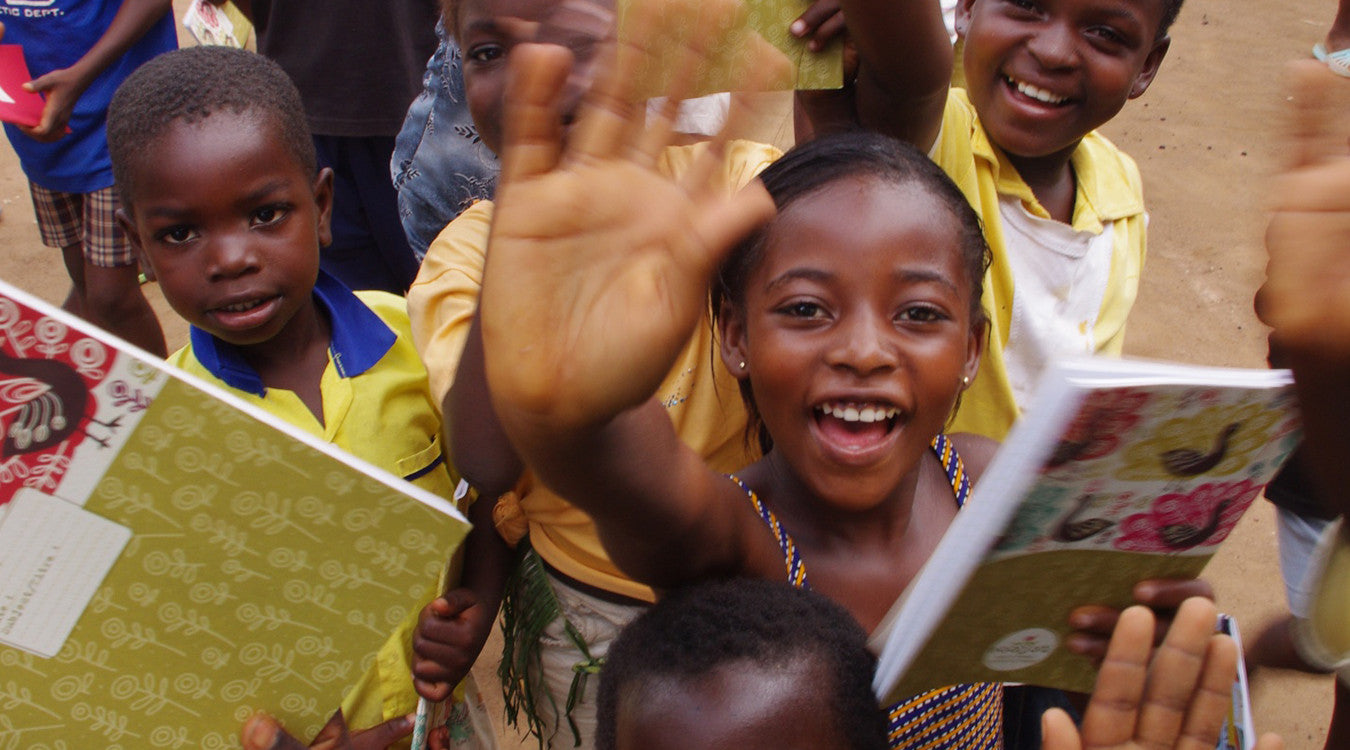 EcoJot
Buy:
Ecojot Stationery
Gives:
Books and pens to schoolchildren in need
Ecojot is a brother-sister team found by Mark and Carolyn Gavin. They create eco-friendly stationery, which feature whimsical and inspirational designs. Their love for paper, the planet and art has enabled them to create a sustainable brand available in hundreds of locations around the world.
Why we love it. There are 57 million children without access to an education. A portion of Ecojot sales allows their GIVE Program to provide writing tools for children in need around the world to help them write their way out of poverty and violence.
When Mark the co-founder visited schools in Kenya he met a boy who had lost his father in a tribal war. He lives with his mother in a refugee camp. At the boys school Mark noticed that when he finished his workbook he would erase the content because he wouldn't know when he would receive another.
Workbooks and pens for children like that little boy who are eager to learn and yet lacking the supplies to do so are essential. Thanks to customers support they have donated over 255,000 workbooks and 84,000 pens to children in Haiti, Kenya, Nigeria, Poland, Niger, St. Lucia, Granada, Ethiopia, Zimbabwe and many more.
FIND OUT MORE: Ecojot.com